Ah, the holidays, that time of year we go without rest, raise the stress, overly ingest and financially regress to enjoy the peace and joy of the season. To warm your hearts amidst the chaos, the Metis family is bringing you regular reminders of why we do it – and that means holiday photo essays of our pets!
What do you get when you cross a dachshund, a blue tick coonhound and the holidays? A stylish sweater boy named Huck who could put Clark Griswold to shame with his festive attire.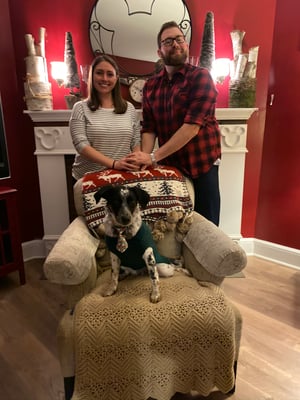 Huck will be spending Christmas at his cousins, Cassie and Phoebe, prominent retriever socialites known throughout the Long Island canine community. Coming along for the ride will be Huck's humans, Chris Malico, event master, and Brette "Busy Bee" Querzoli, marketing maven and daughter of Metis' Marty Querzoli.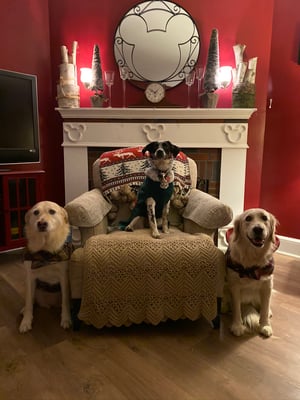 "He's trying to find a holiday outfit that matches Huck's," said Brette, watching as Chris scoured various retail sites. "So cute. Nothing to be concerned about at all, right, Dad?"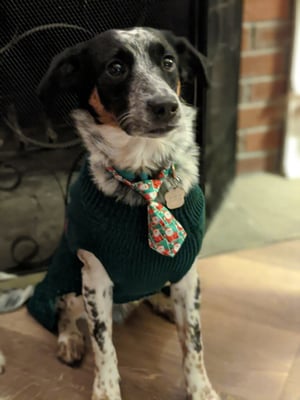 Has Huck left you wanting even more holiday paws? Get to know Kodiak, Dre, Zoey, Daisy and Sunny!