A lot changes in a decade.

Between '05 and '15, businesses discovered the value of social media; inbound marketing became a thing; TechCrunch paved the way for online-only media; and Google Analytics changed the way we measure influence forever.

This is the decade Metis grew up in, and we celebrated it with one of the other trends of the past 10 years: visual, integrated PR and marketing. Our "10 Years of PR, Marketing and Social Media Evolution" SlideShare was a look back at the decade that was and all it has to teach us about what lies ahead for our industry.

Today, we're celebrating the Hermes Creative Award we won for that work.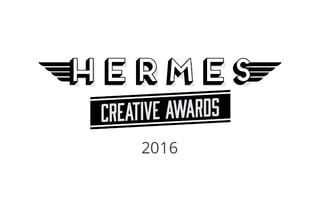 (The Hermes Creative Awards is an international competition for creative professionals involved in the concept, writing and design of traditional and emerging media. It is administered by the Association of Marketing and Communication Professionals.)

In addition to researching, writing and designing the SlideShare presentation, we built a campaign to distribute it as microcontent on social media, tease it via email marketing, promote it on our owned platforms, broaden its reach through paid promotion, and feed it into our earned media efforts.

Creative. Earned. Owned. Paid.

We didn't start this fire – it's been burning since the world of PR and marketing has been turning. But we have been ahead of this evolution since we opened our doors in 2005. Visual, integrated campaigns are the future of PR and marketing – which makes this award win all the sweeter.

We designed the campaign to support our push to recruit PR superstars, and it worked. The SlideShare has become one of our top-performing assets, driving thousands of views, hundreds of social shares, dozens of downloads and – most importantly – getting the attention of candidates who will help us shape the next 10 years of PR and marketing evolution. It also represents the kind of work our clients want and need today as they strive for greater influence in their own markets.