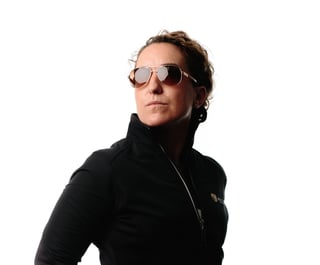 Spend any amount of time with Courtney Hurst and you'll find yourself thinking, "This person knows how to run a business." As a lifelong entrepreneur and current restaurant owner, commercial fishing business operator and founding partner of Metis, Courtney constantly has her eye on both the major themes and minor details that give her companies (and clients) a reputation for stellar customer service, creative marketing tactics and straightforward common sense.
Below are some of Courtney's thoughts about why she co-founded Metis in the first place, the No. 1 thing she's learned in the company's 11 years and how she'd usually prefer to spend her time off.
What's one thing you love about Metis?
That I still love it after 11 years.
What inspired you and Cathy to start your own agency back in 2005?
To do some killer work together, on our own terms, and to build a team around us who wanted to do the same and have a good time while doing it.

Tell us about the best meal you've ever had.
Any meal cooked on the deck of F/V Three Reasons, while salty from a swim and surrounded by family and/or friends is the best meal.
What's your favorite Metis benefit?
Summer Fridays. Please see my previous answer by way of explanation :-)
Do you have any hidden talents?
I can run a fast-food joint in my spare time.
What's one thing you've learned since starting Metis?
You have to show up every day, for yourself and for your team, to the best of your ability that day. Every. Single. Day.