The first time I spoke to Caroline, I walked away talking about how she had the three magic E's you want to see in any new hire: energy, experience and enthusiasm. By the time she joined Metis – shortly after that conversation – Caroline had become a great proof point for our remote-friendly culture. She is a former journalist with a strong skillset in media relations, content creation and project management – who just happens to live hundreds of miles from our headquarters office.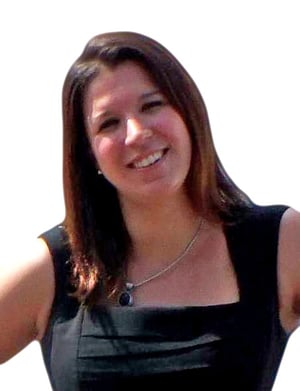 What's the one thing you love about Metis?
The people. No question. I love being surrounding by smart, creative, hardworking co-workers who push you out of your comfort zone to do your best work every single day. There's magic here.
What were you up to before you came to Metis?
After a decade-plus as a journalist and eventually as a managing editor, I switched to the communications side of news, working in-house on the communications team at UNC Health Care and UNC School of Medicine. I also kept writing on the side for Crain Communications, where I had the opportunity to delve into the world of disruptive startups, drone technology, augmented reality and the rest of the insane tech scene in the Raleigh-Durham area in North Carolina.
What's your favorite Metis benefit?
There are so many to choose from, but the ability to work remotely is No. 1 for me. As a proud wife of a Marine Corps officer, working at Metis means that I don't have to choose between my family and my career. I can continue to be challenged in a job that I love regardless of where our next duty station is.
What's the one thing you've learned since starting at Metis?
There's so much to learn. I don't mean that as in there's so much to learn specific to Metis, I mean that in a sense of what we, as people, have so much to learn – about different industries, our clients, emerging technologies – it's endless. I've never worked anywhere before where such a priority was placed on reading and learning. It's like music to the curious person's soul.
Tell us about the best meal you've ever had?
I like to think I haven't had it yet. I imagine it will be devoured somewhere in Italy or in the French countryside and, hopefully, paired with the best wine I've ever had.
What would your perfect weekend consist of?
It would start with beautiful weather. Then, I'd add in an adventure (a hike, a 50-mile bike ride, a road race or triathlon). Of course, I'd drag my husband Dan along with me. Then, we'd go home to our 100-pound-chocolate lab, Kodiak, who we'd take to the beach to run and swim (him, not us). After that, we'd head home and cook up a feast, preferably while entertaining family or friends. I imagine a charcoal-grilled steak accompanied by a huge salad filled to the brim with local produce would be on the menu. Let's not forget the red wine. If we're entertaining out-of-town guests, then Sunday brunch would consist of our house specialty – crab cakes benedict – made with blue crab my husband painstakingly harvests from the bay our neighborhood is on. We'd probably take Kodiak for another swim and enjoy a peaceful Sunday afternoon at the pool, which we always seem to have to ourselves, while listening to music.
What TV show do you binge watch?
All of them. My all-time favorites, in this order are: 1. "The Wire," 2. "The Marvelous Mrs. Maisel," 3. "House of Cards."