I have been a foot soldier in the mommy wars for almost a decade. During that time, I have approached the battle for work-life balance in almost every possible way. I've worked full time, part time and not at all. I've felt guilty about being away from my children during the day and – don't judge me – I've felt freed.
By the time my youngest was born last fall, I was a "mature mother" – a euphemism for nature's tick-tock. But I was mature in other ways, too. I was certain – even as I held my baby day and night, soaking up the glorious brand newness of him and knowing he'd be my last – I would go back to work.
Part of that resolve is about paying the bills, sure, but a lot of it was about the 10 years I spent learning who I am as a professional and a parent. I am better at the latter when I feel fulfilled as the former. And it was about the nearly 20 years I have invested in my career – time I do not intend to waste.
But that doesn't mean I leapt from my bed in the labor-and-delivery ward to run back to the office. I wanted that "fourth trimester" with my son. I needed it. He needed it. And luckily, I work for a company that recognizes those needs are not counterproductive to the needs of the business.

How to attract – and keep – A players
In the world of high-tech startups, many employees measure benefits by the size of the Ping-Pong table in the lounge or the number of microbrews in the fridge. Both of those things – and all the other fun and delicious perks of working in an always-on environment – are important for attracting A players, especially those in the first years of their careers. Hanging onto superstars as they mature in their roles and begin to lead in their organizations often demands something different, though. Mid-career professionals – who still love snacks and Pong – are also likely to want a benefit that is still rare in the U.S.: paid family leave.
The Family and Medical Leave Act (FMLA) allows employees to take 12 unpaid weeks away from work after the birth of a child, but it applies to only a fraction of workers, and it doesn't mandate any paid leave or disability coverage. That leaves the question of parental leave benefits up to individual companies' discretion. Why should they offer any leave options at all, when even benefits like flextime can be challenging for most small teams to manage?
The government doesn't mandate fun workspaces and stocked kitchens. Those perks help get in-demand candidates in the door, so many companies provide them. The same competitive market forces should prompt businesses to create ample, partially paid parental leave policies, too. Certainly, having an employee away from work for an extended period is a far more substantive investment than food and booze deliveries, especially for a small company with a 24/7 client-service focus, but the returns can also be greater.
When an employee doesn't have to choose between the time off she needs after giving birth or adopting a child and affordably maintaining her position, she is far more likely to return to her job. The company saves the cost and frustration of trying to replace her in a tight market. The employee comes back eager to resume her role as a vital part of the organization. And the industry sees more women rising into leadership positions.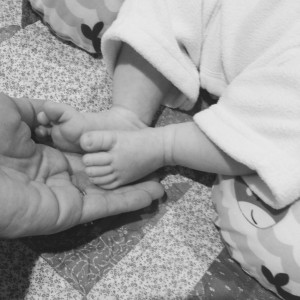 "The year tech got serious about maternity leave"
In certain regions and markets, there is a move toward more generous benefits for new parents and those caring for sick family members. In the past year, Microsoft, Netflix, Adobe and others got a lot of attention for expanding their leave policies. VentureBeat called 2015 "the year tech got serious about maternity leave." Even municipalities are recognizing it's time to think differently about this issue; the city of Boston now offers paid family leave to many employees – men and women.
So, how can these changes work in the best interest of businesses and valued employees? Employees have a significant role to play in answering that question, and it matters for company culture that they do so.
With the support of my employer, this is how I approached parental leave to make sure it worked for my company, my colleagues and our clients:
Stockpile your work product.
In a fast-paced environment, no one has extra time. The absence of one person for even one day can place a burden on the rest of the team. In the months before your leave, build a backlog your colleagues can draw from in your absence. For example, if you're in charge of content creation, make sure your editorial calendar is complete for the time you'll be away, and stockpile as many newsletters, blog posts and other assets as you can.
Deputize your team.
Is there someone on staff who's been asking to work on that project you lead? Now is her chance. Split your responsibilities among colleagues who are most likely to view the additional effort as an opportunity. Doing so should be a win-win-win. You'll know your work is covered, your co-workers will get the chance to stretch into new areas and the company will carry on with business as usual while you're gone.
Set expectations about communication.
Do you plan to check your email weekly while you're out? Do you want to participate in certain conference calls? Or would you prefer to go dark, at least for a while? Agree to an approach that works for everyone, and then stick to it. It's not fair to start answering emails in week two and then disappear for a month.
Ease into your re-entry.
Whether you're on the phone with colleagues throughout your leave or they don't hear the sound of your voice for weeks, everyone will be better off if you ease your way back in. In the final weeks of your leave, for example, join weekly team meetings by phone or come into the office once or twice. You'll feel more comfortable and caught up on your first day back, and you'll be more productive.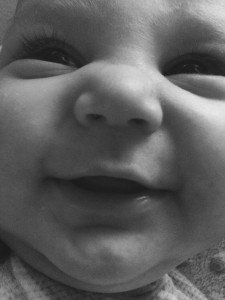 What's good for employees is also good for business
It's difficult to say anything about work and parenthood – motherhood in particular – without inciting controversy, but making parental leave work for companies and employees shouldn't be controversial. For fast-paced businesses eager to build and retain experienced teams in a competitive market, it can be one of the most compelling benefits of all.
Metis Communications offers telecommuting, flexible hours and paid parental leave – and we're hiring.