I attended Denver Digital Summit this summer, and as is often the case at such conferences, social media was a hot topic. A major point of discussion was how people are losing trust in these platforms due to fake news, fake social media accounts, bots and more.
Need proof? A survey conducted by Tapatalk found consumers are growing frustrated with the inability to find trusted information on mainstream social media. In fact, 74% of respondents felt the integrity of these sites has diminished.
Unfortunately, distrust can extend to the companies that are using these platforms.
So, how do marketers keep that from happening?
By being authentic. Although this may not seem like groundbreaking advice, honesty and transparency can make all the difference. And, there are a number of fundamental ways to ensure that this will work for you.
Humanize your brand
Don't be afraid to show what happens behind the scenes. For example, if you're selling a service, share the work that goes into creating your customer experience. Selling a product? Share stories about how you make it, where the inspiration came from.
Further, don't forget about the people behind the brand. Share photos or videos of employees. From celebrating an anniversary, like the below post from our client, O3 World, to dancing at the company holiday party, photos can put a face to the brand and make the company appear more "human."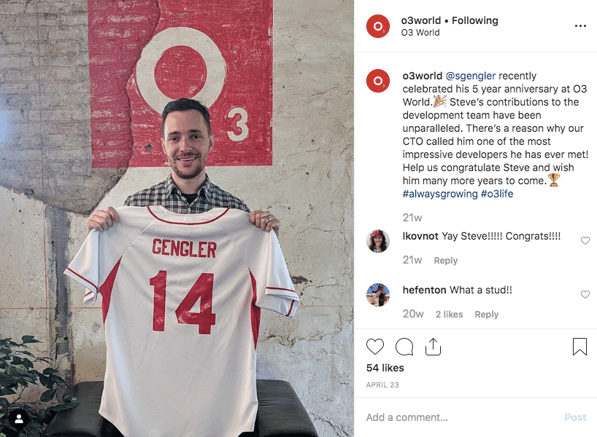 Own your mistakes
Mistakes can happen to anyone. Just ask McDonald's.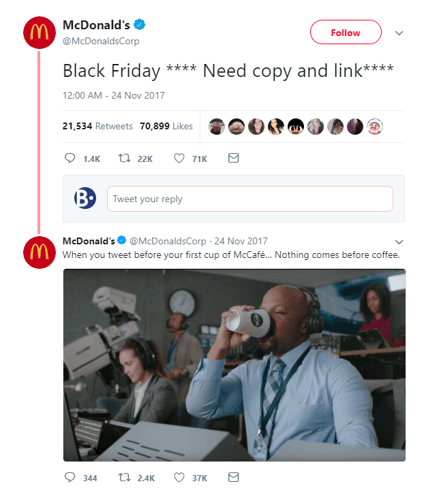 A typo, a reply that wasn't fully thought out, an incomplete post? It happens to the best of us.
While your first reaction may be to delete the content, remember that you really can't get rid of anything on the internet. So, do what you can to fix the issue and make sure your audience knows what you'll be doing in the future to make sure it doesn't happen again.
And if you have a sense of humor about it, like McDonald's, you can turn a negative into a positive.
Don't try to turn every post into a sale
At its core, marketing should create an opportunity for sales - but that does not mean that every online interaction needs to convert. And you can bet that a sale certainly won't happen if you're always trying to pressure skeptical consumers by adding "buy now" to the end of each post.
Use your social platforms to connect with your audience and share valuable information. Buffer's Twitter feed is a great example. Sure, the company sells plans to use their platform but their Twitter account offers followers much more. It's full of insights and advice for using different social networks, tips and tricks for creating strong social ads, and industry news.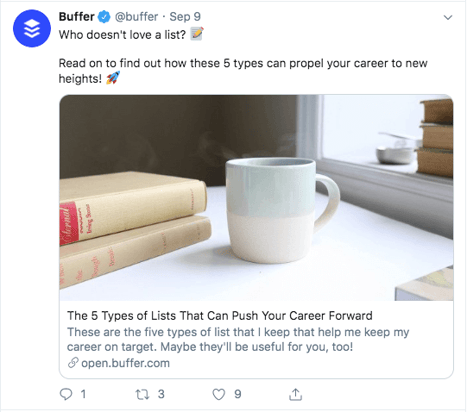 Don't ignore your audience
If someone walks into your office and asks a question, do you stare at them blankly in silence or do you promptly respond? I'm guessing your answer is the latter. But what happens with that scenario on Twitter when a follower directs a question to your brand and gets no reply?
For starters, an opportunity to engage - to demonstrate your company is listening, perhaps clear up a misconception or communicate a competitive differentiator - is lost. Worse, it's done in full view of an audience of followers you're trying to cultivate - people who might be wondering the same thing. Brands ignore 89 percent of people who want a response, according to Sprout Social's research. Never leave inbound messages or comments ignored and respond as quickly as you can to brand mentions. As this infographic from Provide Support shows, it will pay off.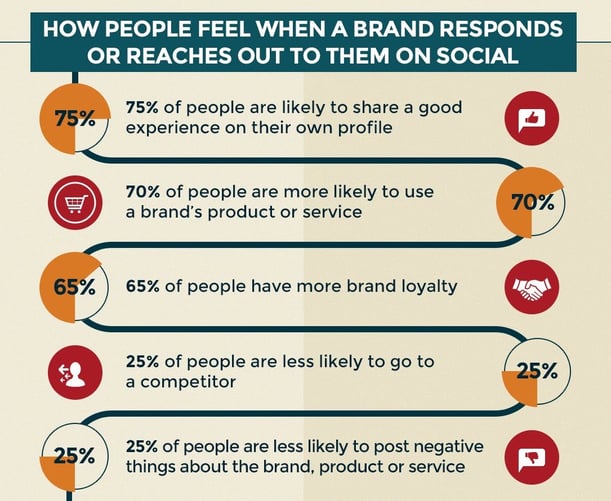 You're not alone
There are other companies, influencers and even competitors that your brand can be interacting with to increase engagement and showcase your authenticity. Everyone knows that Wendy's loves a good roast - and they've raised their visibility as a result.
Responding to posts and comments is a great opportunity to raise your brand's voice, whether you have a humorous tone like Merriam Webster or not.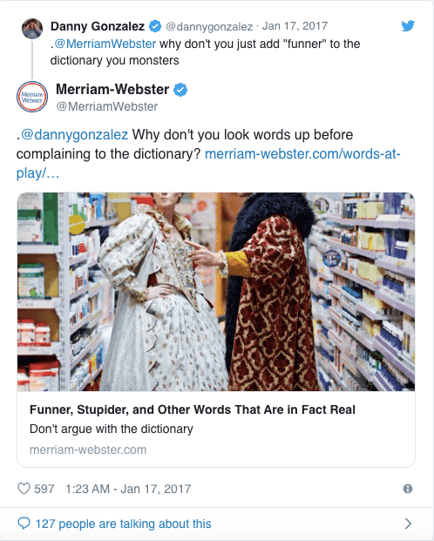 Cleverness can help but it's more important to simply be helpful and show you care. The trick is being authentic, honest and transparent. Keeping it real on social media builds relationships with customers and prospects that lead to real and lasting results.
Wondering how you connect with the right influencers to promote your brand and product? We can help!