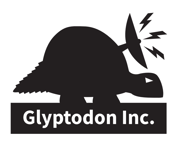 Growth Marketing Strategy Helps Tech Company Reach New Customers

252% IN CUSTOMER GROWTH
within 2 years.

30% OF NEW CUSTOMERS
from Metis created content.

50% OPEN RATE & 30% CLICKTHROUGH RATE achieved for automated marketing campaigns.

THOUGHT LEADERSHIP PLACEMENTS including Beta News, & InfoSecurity & CISO Magazines.
THE OPPORTUNITY
When the COVID-19 pandemic forced companies to go 100% remote essentially overnight, they were scrambling for solutions to enable it. Glyptodon Technologies knew that the world needed their technology. Unfortunately, very few in IT knew about Glyptodon, and the company had almost no means to tell them.
The Company's product, Glyptodon Enterprise is a commercially-supported remote desktop gateway powered by Apache Guacamole, an open source solution that delivers great performance and an easy, scalable way for companies to rapidly provide employees with a secure way to work from home. What's more, Mike Jumper developed the original code for Apache Guacamole, and Glyptodon continued to be a major force in committing new code to the project.
Glyptodon needed a marketing organization that could broadcast its message widely.
Metis began with an audit of the company's marketing assets, which consisted mainly of its website and customer list, while creating a messaging map based on interviews with company principals and current customers. Metis met weekly with Glyptodon, along with ad hoc meetings in-between, to develop and execute a multi-channel, multi-touch digital marketing strategy.
Metis' goal was to increase awareness of the product, engage potential targets and convert leads. Through automated marketing campaigns, social media retargeting and email conversion, Metis laid the groundwork for successful customer conversion. This was further supported by media outreach that resulted in coverage of thought leadership and messaging.
Metis helped clarify the benefits our technology brings to business and created assets and programs that brought in leads and helped close sales. With Metis, we had the equivalent of a super-effective in-house marketing team.


– FRANK LA, CO-FOUNDER, GLYPTODON, INC.