Integrated PR Campaign Leads to Successful Product Launch
27 PIECES of coverage
across a variety of business, tech
and trade publications, including
Forbes, TechRepublic, SiliconANGLE,
Network World and CMSwire
2,100+ SHARES of launch coverage on social media reaching a potential
audience of 12.8 million users
6,000 SIGN-UPS within the first month
POSITIVE PRODUCT
REVIEWS comparing Datto
Drive to other incumbents like
Dropbox and Box
THE CHALLENGE
A leader in business continuity and disaster recovery, Datto wanted to extend its file backup expertise to file sync-and-share (FSS) services with its Datto Drive solution to reach new small businesses and provide partners with a brand-new revenue stream and lead generator.
Since FSS was a new offering for Datto and was targeted to a new audience, the team needed to establish press relationships and create content to address common questions and objections from FSS industry experts and prospects.
Metis leveraged its relationships with industry press to generate publicity among tech and SMB influencers, attracting Datto Drive product signups despite a crowded FSS market. Metis supported the media efforts by recommending new, impactful marketing materials and advising on social media advertising opportunities to encourage additional signups and conversions.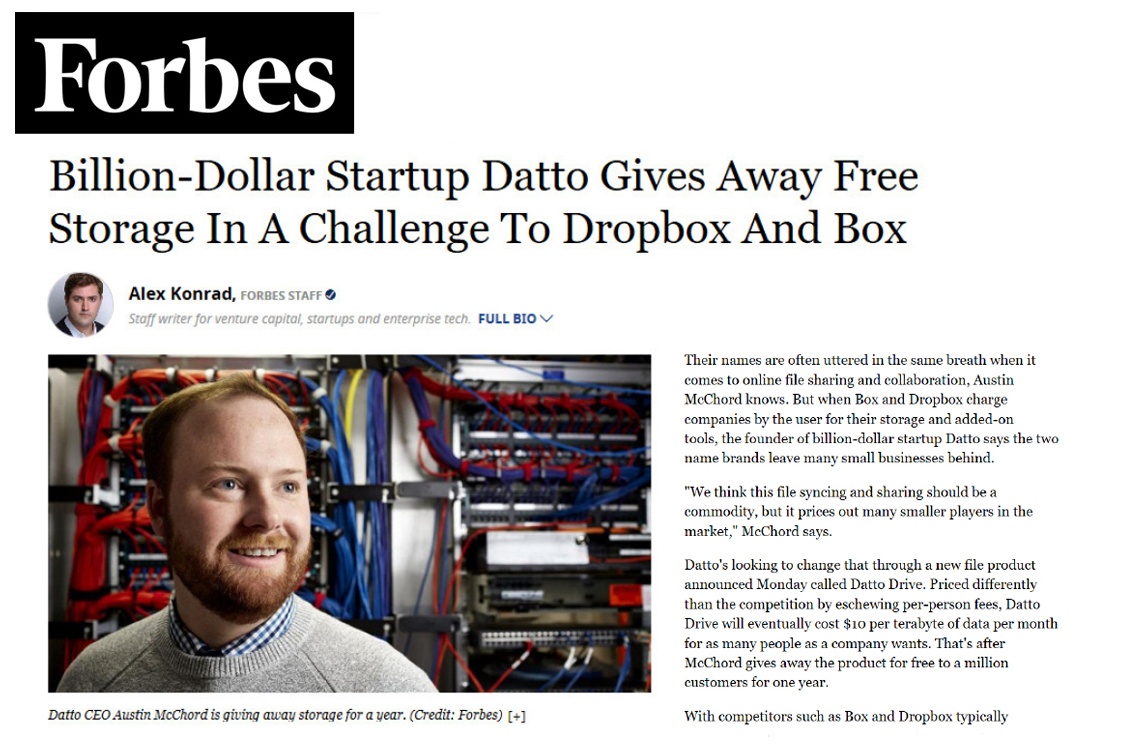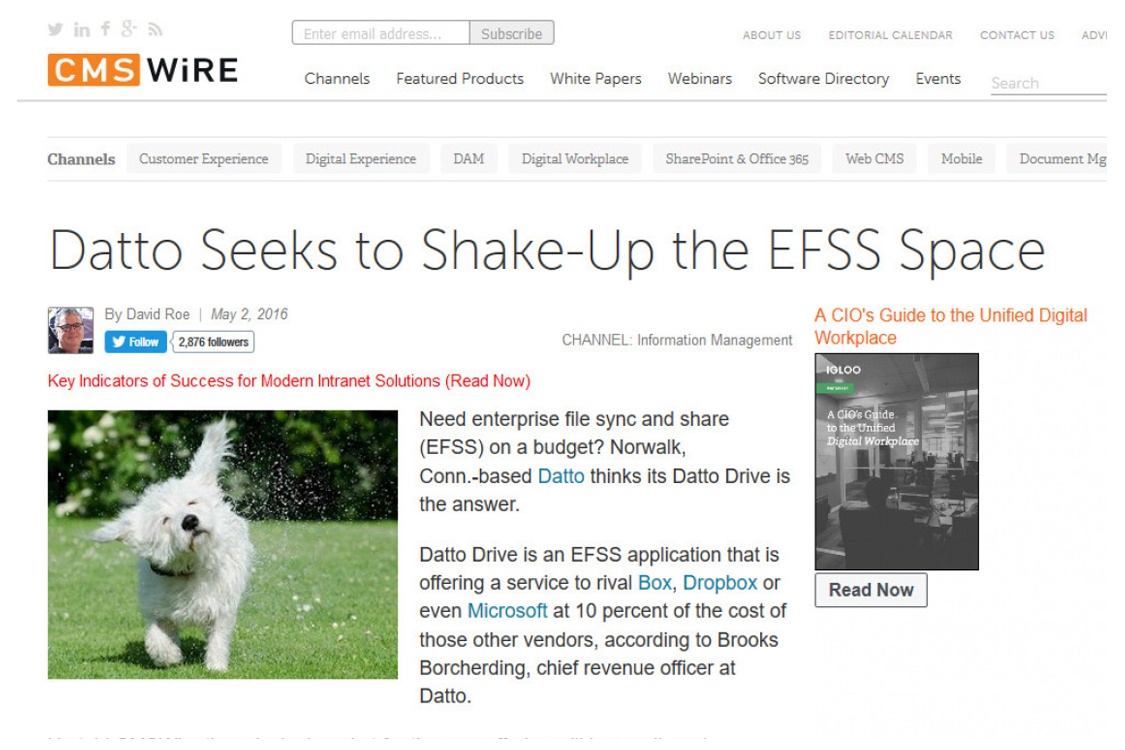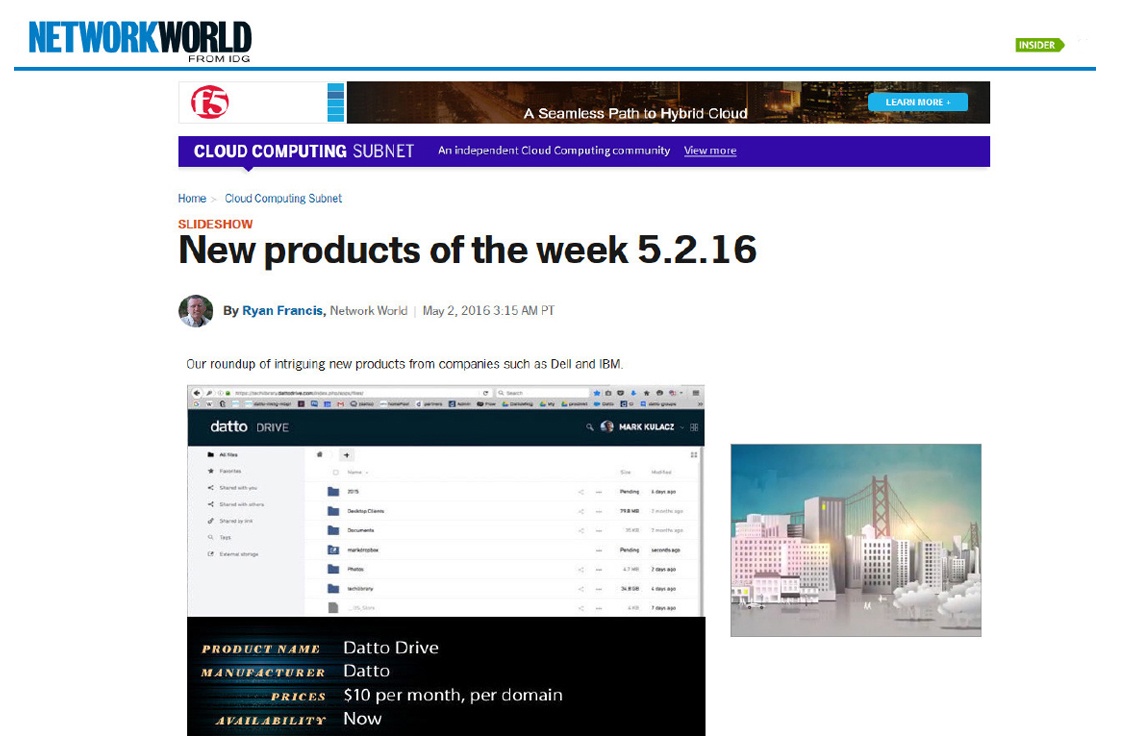 "Metis was both flexible and responsive and was able to consistently deliver coverage for Datto in our core market as well as in new markets whenever we expanded to new audiences. The team was proactive and
could quickly pivot, which is critical in our constantly changing industry."


– SHEILA LAHAR, DIRECTOR OF GLOBAL COMMUNICATIONS FOR DATTO